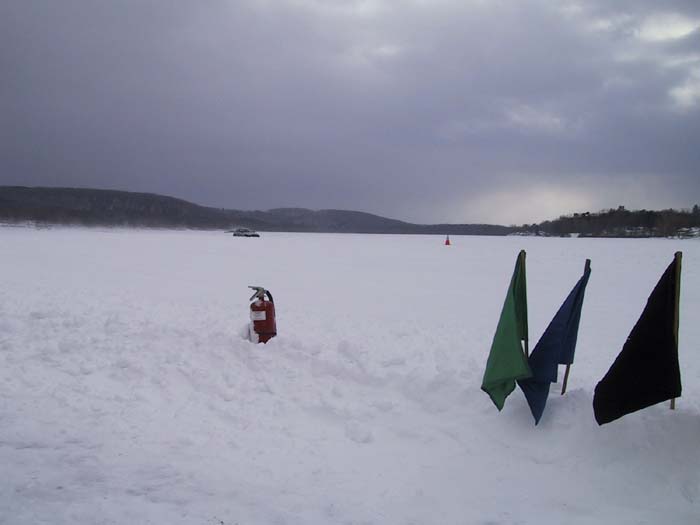 On Sunday at approximately 11:07 am, a report was received by the Schuyler County 911 Center that a man had fallen through the ice on Cayuta Lake in Alpine.
Odessa Fire Department, Schuyler Ambulance and the Schuyler County Sheriff's Office were dispatched.
It was discovered that a male subject, later identified as Wayne Simpkins, of Alpine, had driven a snowmobile out on to the ice covered lake where it fell through the ice a short distance from shore.
The male subject was retrieved from the icy water by a quick response of the fire department and law enforcement and transported to Robert Packer Hospital by Schuyler Ambulance.
The snowmobile was also retrieved from the water.
The Schuyler County Sheriff's Office is urging everyone to USE EXTRA CAUTION in the area of any ice covered waterways due to the warmer temperatures.