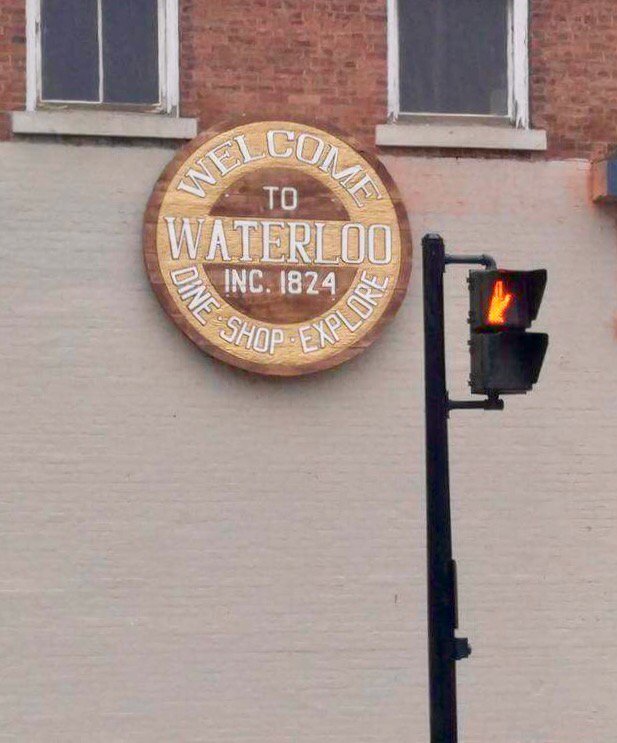 It's a sign of the development happening in the Finger Lakes.
A brand-new, hand carved wood sign by Brent White went up at 1 West Main Street in Waterloo on Thursday. The sign had been worked on extensively before being finalized.
Waterloo Developer Lee Bieber called the design amazing and a "beautiful addition to downtown Waterloo." The sign can prominently be seen by motorists driving through downtown. During the afternoon hours on Thursday, despite some light rain, a few spectators were seen snapping pictures of the new sign shortly after it had been put up.
Last year, another wood sign had been put up in front of West Main Kitchen, which opened in the former-Green Apple location to overwhelmingly positive reviews.
Photos below show the sign before it went up in downtown Waterloo. The sign highlights what developer Lee Bieber, and others hope to accomplish in the downtown space, which has historically been underused.
Bieber is working on a variety of projects downtown, with the help of many local and regional partners to make various renovations and endeavors become a reality. The next slated opening for downtown Waterloo is Stan's, which will be a restaurant featuring the "best comfort food in the Finger Lakes," according to Bieber.
---
Photos