Autumn in the Finger Lakes Region provides us with some of the most spectacular vistas, exciting day trips and wonderful family experiences. The unique natural beauty of our region is unrivaled, and the fall season is the perfect time to experience its many great locations and activities. A hike through one of the area's many trails or a drive along its magnificent tree-lined roads reveal some of New York's best leaf-peeping opportunities.
Fall foliage updates can be found in this foliage report, and for those curious about the trees you are looking at, there is a New York Leaf Identifier. While you're out, challenge yourself and your children to see how many types of leaves you can find. Be sure to get out and explore all the beautiful scenery the Finger Lakes Region has to offer before its time to hibernate this winter.
ENJOY THE BEST FOOD, WINE, BEER & SCARES
New York State is emerging as a national leader in wine making and beer crafting. The Finger Lakes Region's fertile land and hard-working farmers are the driving forces behind New York's growing viticulture and brewing industries. Autumn features some exciting chances to taste the area's top-notch local products firsthand. And, of course, be sure to make time for some spooky Halloween fun, too. Enjoy some of these great activities:
Finger Lakes Beer Festival at Watkins Glen International- Oct. 21 and Oct. 22: More than 30 New York State craft breweries and distilleries will be represented. There will be food and live music, and guests will receive a commemorative sampling glass;
Food & Wine Experience at Fox Run- Oct. 28: A 45-minute walking tour through the vineyards and winery will be followed by a light lunch featuring local products. Lunch will be accompanied by six Fox Run wines including a dessert wine with a sweet treat; and
Mansion Mysteries- Oct. 21-23 & 28-29: Attendees will enjoy a live theater performance at the historic Victorian mansion at Sonnenberg Gardens. This year's murder-mystery play, Finding Noah, is set in 1916 and infused with real Sonnenberg history and personalities.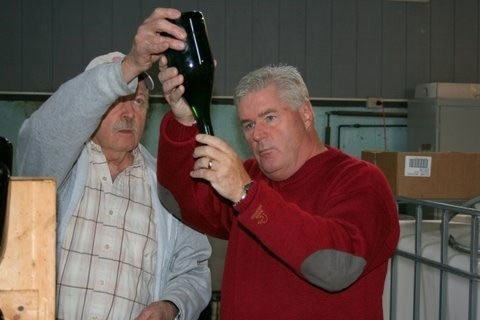 EXPLORING THE FINGER LAKES SUPPORTS LOCAL BUSINESSES
The many great farms and businesses in the region rely on the support of both those who live in the area and those who come from around the state and country to visit. By patronizing the region's businesses, we will improve the economy, create jobs and support our neighbors. The Finger Lakes Region is a great place to work, live and raise a family, and I encourage you to enjoy it this fall.