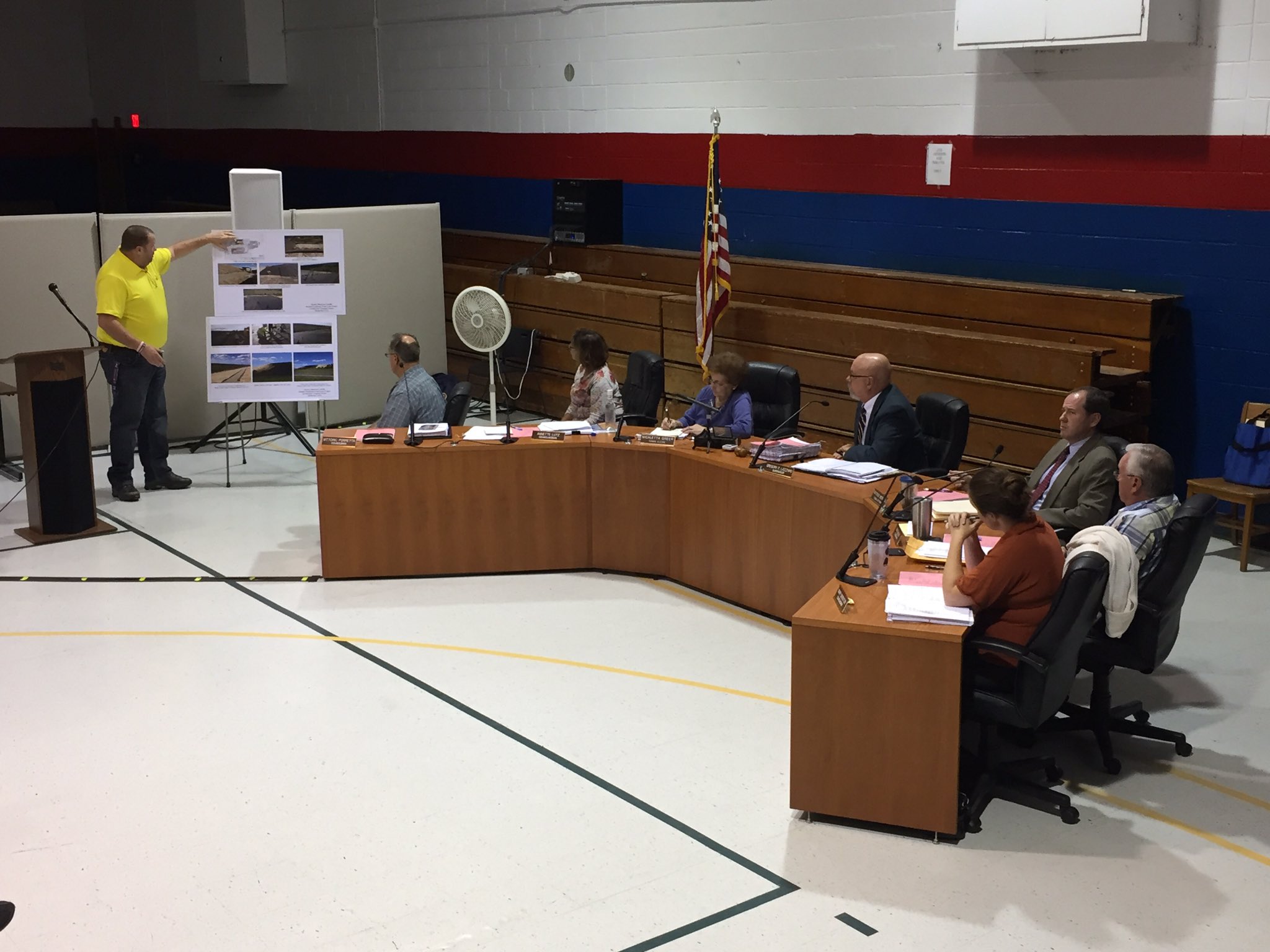 There will be two public hearings before the next regularly scheduled meeting of the Seneca Falls Town Board.
Neither of those public hearings will be on the proposed local law, which has been intensely debated over the last several months.
The board will hold a public hearing on a local law, which will allow the Town to exceed the 2 percent tax cap. Seneca Falls Town Attorney Patrick Morrell noted during discussion on the matter that it may not be necessary to exceed the tax cap, but that a local law would allow for it.
The other public hearing scheduled for the hour leading up to the regularly scheduled meeting on November 1st will involve 2017 budgets. Residents of Seneca Falls will have the opportunity to speak on those budgets, which will be discussed at length this month as the Town holds several budget workshops this month.
The budget workshops will be scheduled as follows:
Tuesday, October 18th: The Town Clerks, Zoning Board, and Town Board will hold their budget workshop at 6 pm. Immediately after the end of that session, Parks and Recreation will hold their budget workshop, which is slated to begin at 7:30 pm.
Wednesday, October 19th: The Highway Department will hold their budget workshop at 4 pm. Assessment will have their budget workshop on 6 pm.
Wednesday, October 26th: justices will have their budget workshop at 4 pm, which will be followed by water and sewer at 5 pm, and public safety at 7 pm.
Note: All workshops will be held at the Seneca Falls Town Offices on Bayard St. They are public events and Supervisor Lazzaro encouraged the public to attend.
In other action from Tuesday:
Engineers gave an update to the board, indicating that the Route 414 sewer project would be completed by the end of the year.
The board took action on the Water and Sewer Department's need for additional water main parts and repair clamps, which have been under significant use in the last 9 weeks.
Leaf and brush pickup is scheduled for Town residents during the week of October 24th.
The board extended the payment deadline for September water billing, which was a move done due to the breaks in water main's over the last several weeks.
No parking on Town streets during noted times will begin November 1st, which will run through May 1st. Residents were also asked to keep sidewalks clear heading into winter months.
FingerLakes1.com will have complete video from the meeting in the coming hours.